Baking is a creative process: Those who have the most fertile imaginations, and who approach the organization of a bakery business responsibly, always win. However, it is not enough simply to open a bakery and just offer takeaway. Expand the range, sell tea, coffee and other non-alcoholic beverages (depending on the season). The result? You will have created something in-between a coffee house with a few seats and your own bakery.
This concept is advantageous because you can open a venue anywhere: Uptown, in a shopping or business center and even right next to a competitor. No matter are youe starting a juice bar or a bakery any location with good through traffic will fit perfectly. You could make a bet on a secluded place downtown, but then you will spend a lot of time and energy making people aware of your «secret» place with great coffee and pastries. When you come up with your own recipes and focus, for example, on sweet croissants, the bakery nearby offering home-made sandwiches won't affect your business. Let's talk about what a successful bakery business should be like.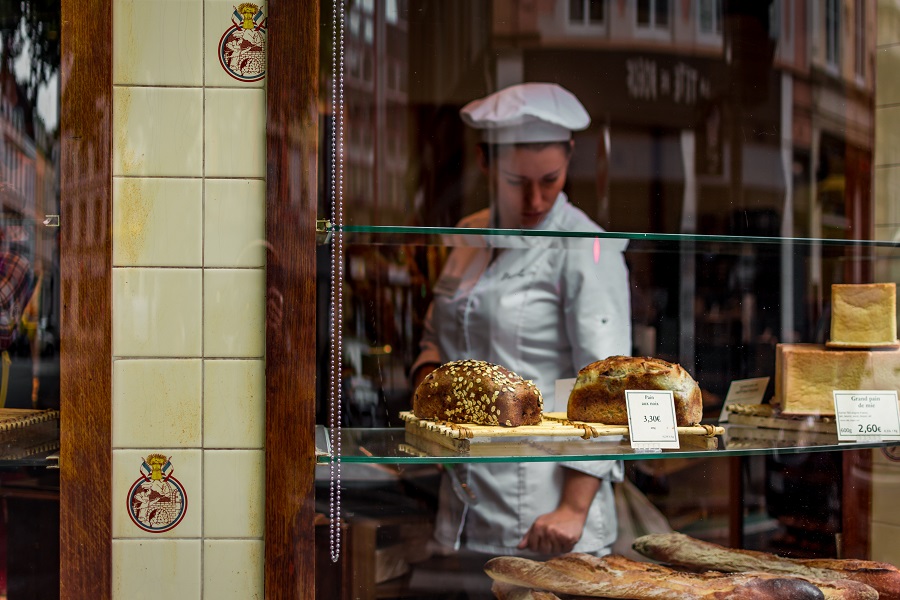 How to start a bakery business from the ground up
Choose a location and space
Since you are going into production, the main criterion for location selection must be compliance with health and safety standards. Here are the main ones:
A bakery can't be located in the basement of an apartment building or in a semi-basement.
Premises must have a waterproof floor.
Availability of water supply and sewerage.
Presence of air conditioning and ventilation.
Separate room for storing products (flour, oil, etc.).
Changing room.
When choosing between several options, be sure to consider that you will have to prepare it for health inspections: some options will be excluded right at the start (for example, all basements). If you are planning to open a bakery in a small or mid-sized town, look for a busy environment and good visibility. Pastries always need to be fresh so products have a very short shelf life. So you need to sell products as quickly as possible to avoid leftovers and write-offs.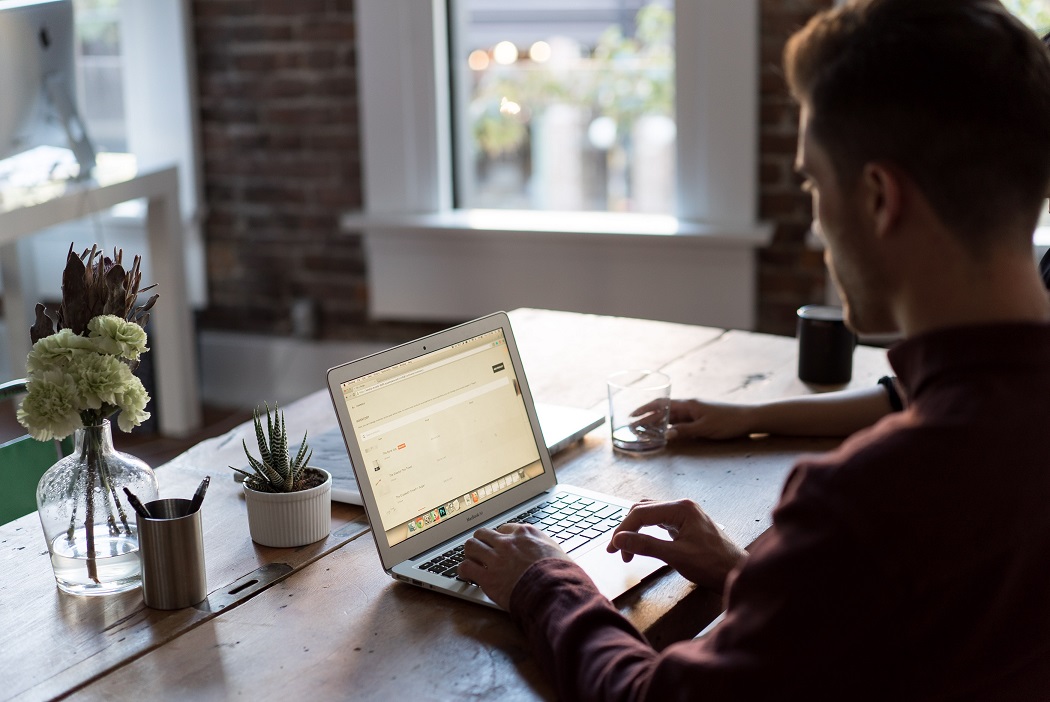 Register the business
After selecting the premises, you will start the process of bakery registration. Most entrepreneurs surely agree that one of the most troublesome moments in business development is the official registration. The paperwork requires a considerable amount of patience, time, and eagerness. The number of and the way to obtain permits and licenses always depend on the state and the structure of your business, which we discuss in more detail in the article How to start a restaurant business. To figure out what documents are necessary for your city and state we recommend you check out the U.S. Small Business Administration and License Suite websites. They provide all the necessary information about where to get licenses and how much it will all cost.
Here is a list of the main steps that are needed for legally opening a bakery:
A general business license
Employer Identification Number (EIN)
Register your business name with the secretary of state
Register with the federal government or get a federal tax ID.
Certificate of Occupancy
Health Department Permits (food service license, building health permit, employee health permit)
Fire Department Permit
Seller's Permit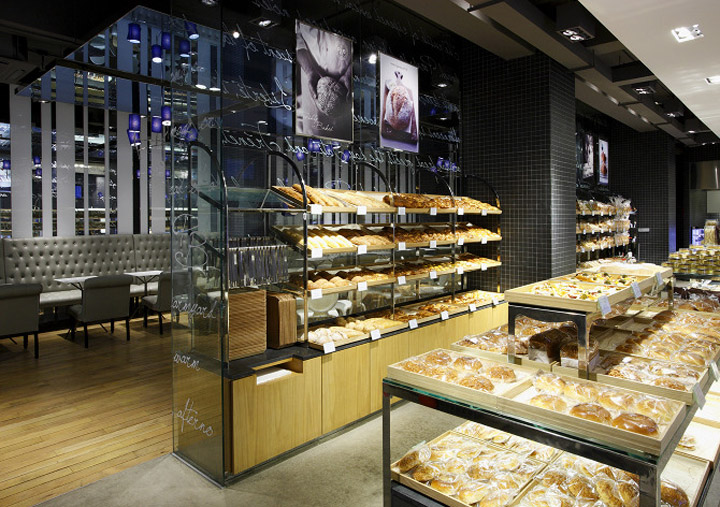 Environment of the bakery
To begin with, you need to find a chef or food technologist who will be in charge of equipment purchasing, and controlling the workflow organization process. The person you hire for this job should be reliable and skilled in everything that goes with choice of equipment, brands, etc.
Used equipment is always risky for a business, especially at the very beginning. But this doesn't mean you must choose the most expensive items for your bakery. It is essential to take into account equipment maintenance costs, which depend on the quality of the equipment itself. If you purchase equipment from a reliable company, which provides all the necessary guarantees, then you will significantly reduce service costs. Professional equipment must meet quality and sanitary standards. It isn't worth saving on this: once you've bought a good tool, you've made an investment in your business: Only high-quality equipment pays off and brings in the revenue. Let's divide bakery equipment into two categories: basic and additional. And don't forget to choose your perfect bakery POS system.
Basic equipment:
Flour sifter
Dough Mixers
Dough Presses
Dough Dockers
Dough Sheeters, Rounders and Dividers
Proofing Cabinets
Bakery Ovens
Additional equipment:
Baking trays
Holding Cabinets
Work Tables
Refrigerator
Washing equipment
Climatic equipment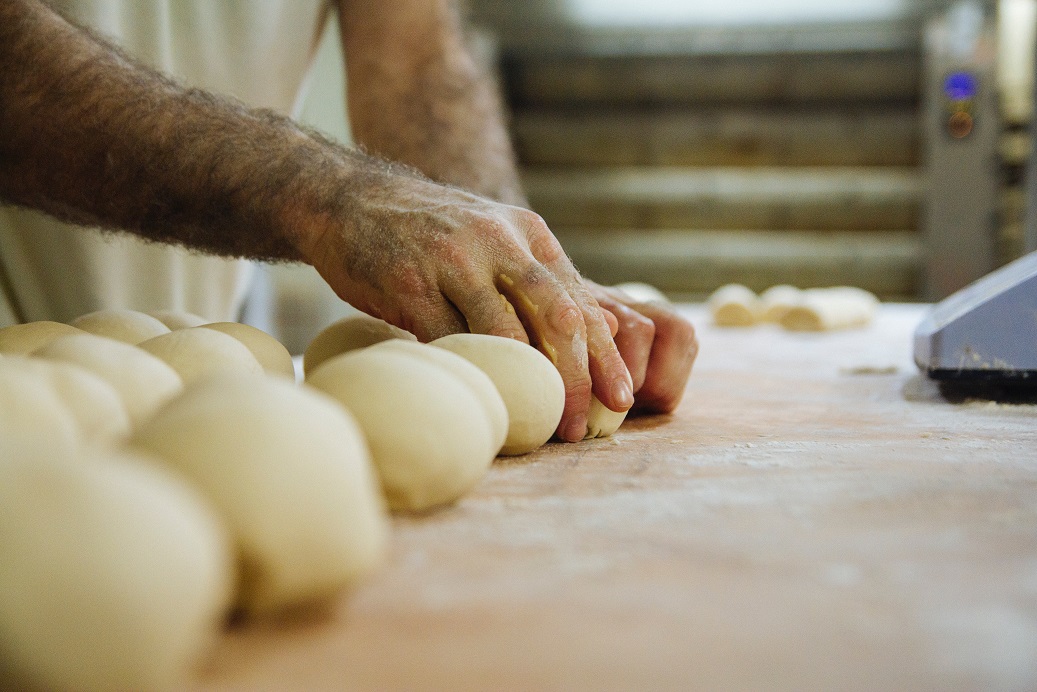 Preparations for the opening a bakery
Service staff
Usually, a small bakery team consists of 5-6 people, not including waiters. The technologist sets the quality standards, the procurement volume, the output of finished products, and also partially affects the mini-bakery assortment. Don't forget about accounting. You can cooperate with an outsourcing company or, more suitably for a small bakery, hire your own accountant. Typically, these accountants work in several places at the same time and charge an affordable amount of money for their service. Also, you'll need a maintenance technician for your equipment.
Here is the list of staff members every bakery needs:
Senior bakery technologist (possibly a narrow-profile specialist who controls technological processes, product quality and adjusting ingredients).
At least two bakers for shift work (in most cases the dough needs time for long fermentation. To provide your customers fresh bread in the morning, one baker should work on the night shift and the other in the daytime).
Barista-cashier (if you plan to sell cold and hot drinks, you need at least two people).
Bakery range
Many bakery owners don't take this question too seriously and miss the point that the range determines the success of a bakery business. It's better to think it through as soon as possible, ideally at the stage of writing the business plan. The bakery assortment can affect the location, production scale, and target clientele. The wider the assortment of products, the better the chance to reach a large clientele and stand out from your competitors. But if we are talking about a small bakery, then it's better to concentrate on specific unique positions and diversify them with fillings.
It is worthwhile being guided by your potential customer's requests. In other words, think like a customer. For example, if you plan to open a mini-bakery near a bus stop, subway, train station or other place where people want to consume a fast and filling snack, it is worth adding more pastries with meat or vegetables. If your bakery is located downtown or next to a shopping mall, then the range should be expanded with sweet pastries that are ideal for coffee or tea.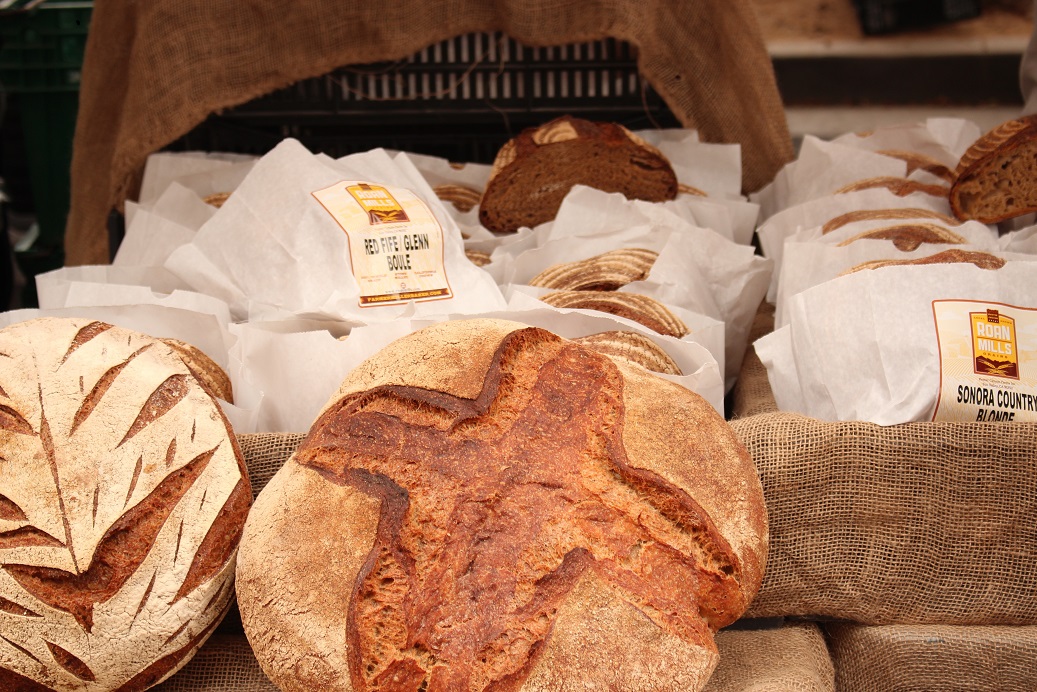 Bakery ingredient supplies
As a rule, pastry has a very short shelf life. This also applies to the raw materials, so it is better to find reliable suppliers before the bakery starts up. Finding suppliers can produce a lot of problems and since it is not advisable to try directly contacting flour mills, consider working with contractors that usually offer convenient ways of cooperating.
Why you shouldn't negotiate directly with flour mills?
To begin with, they most likely won't be interested in the small procurement volume you need. On the other hand, large purchases are also unprofitable for you, because flour requires unique storage conditions. To equip such stores you need additional space to maintain the necessary humidity and temperature.
Even if you do interest a flour mill, it will be very difficult to negotiate with them directly. By the way, in most cases, owners encounter bureaucracy and prices stop being as attractive as they once were.
If for any reason you cause delivery disruption or cancellation this will lead to early termination.
You will also need: pressed yeast, sugar, vegetable oil, salt, baking powder, stabilizers and food additives, vanillin, thickeners, pastry filling (depending on the range, concept and recipe).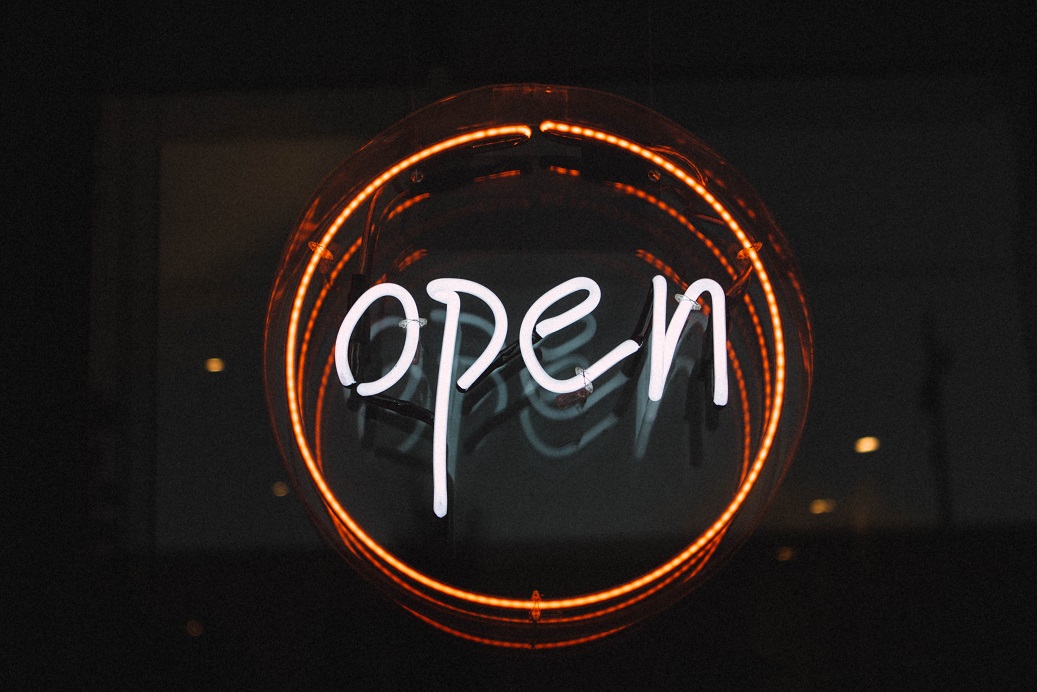 Commercials for the bakery
Start the advertising campaign for your location at least a month before the official opening, so that your potential customers began to get used to the fact that they will soon have a mini bakery to patronize. If you have access to external walls, shop windows or windows facing a busy street, place your advertising posters there and count the days before your opening. Hang out the bakery sign first and then do the installation of equipment, etc.
Start passive advertising at the same time with promotion in social media. Also, become friends with your neighbors, if you have beauty salons, shops or other places nearby. Arrange a deal with them on mutually beneficial terms and put flyers, gift certificates on their counters, or free gifts (cookies, buns or a piece of cake). You, in turn, can give out their business promotions in your place.
How much does it cost to start a bakery?
Before starting a bakery, the question every entrepreneur asks himself is how much investment is needed to start a bakery.
Notice: pastry sales aren't seasonal and products are in demand all year round.
The final amount always depends on the region and the specific country where you plan to open your bakery. Let's look at an approximate example of the initial costs in the US. You can find more details in our article How much does it cost to open a cafe.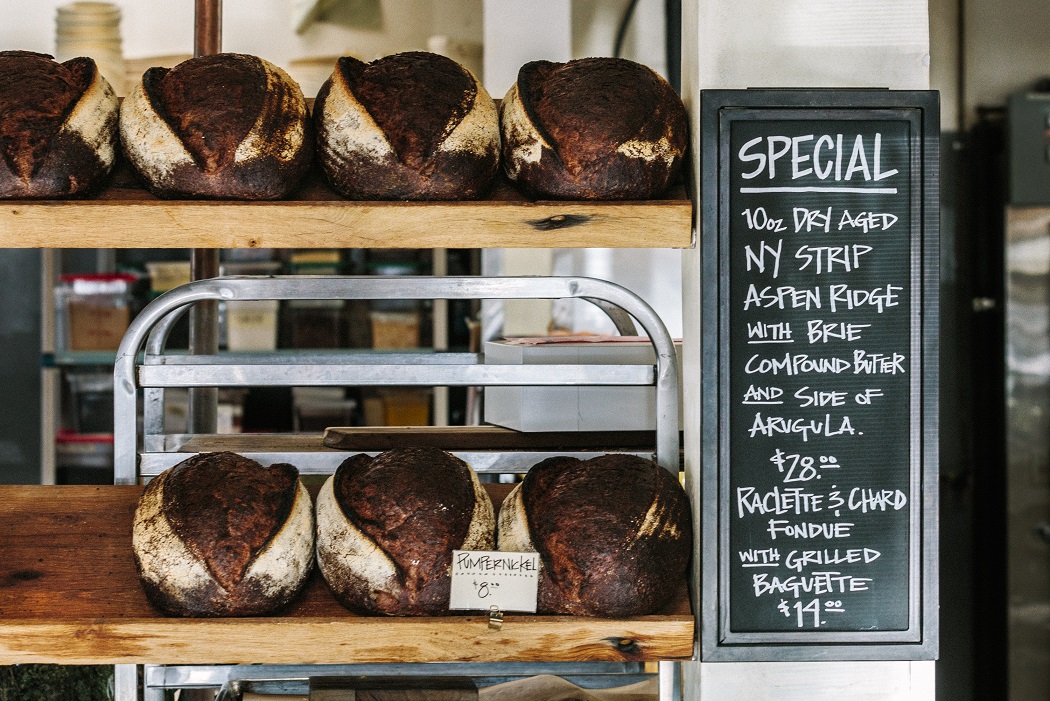 Start-up costs
| | |
| --- | --- |
| Leasing cafe space | $1000–3500 |
| License | $1000–2000 |
| Equipment | $40,000–50,000 |
| Design and repair | $5000–30,000 |
| Furniture | $4000–10,000 |
| Public utilities | $1000–2000 |
| Staff | $10,000–15,000 |
| Signs and marketing | $500–1000 |
| Other expenses | $5000–∞ |
| Total | $67,500–∞ |
Rent, payroll, and utilities will remain a monthly expense, the rest are one-off fees when starting the bakery. The most expensive part of the public utilities list would be electricity. All your equipment depends on it (for example, electric usage of an oven is 50 kWh), so the total amount depends on the price of electricity in your area and the type of rental space. Don't forget to add costs for initial supplies but, as we have already said, you do not need to buy everything in advance. Also, it is very important to insure at least 50% of all planned costs. We hope this paragraph answers the question of how much investment needed to start a bakery.
How soon will the investment pay off?
After you figured out how to start a bakery the financial question comes up.The pay off period for a mini-bakery usually varies between a year, and year and a half. The profitability of a bakery that only sells pastries is usually no more than 20%, and the pay off period can last 2-3 years. But if you add drinks and a few tables, you can reduce this time by half.