A food truck is a great opportunity for those who want to get into the restaurant business without investing a lot of money. Do the math: The average cost of a food truck is $80,000 while opening a coffee shop or restaurant will set you back anything between $175,000 and $425,000. A food truck is still a restaurant, but on wheels and doesn't cost the owner an arm and a leg. Mobile restaurants have become cool recently and their popularity increases year on year. According to research institute Statistic Brain, for the last 5 years annual food truck revenue grew by 12.4% and in 2016 the industry reached $1.2 bn.

Food trucks have even greater advantages:
food trucks have lower overhead costs;
the investment payback period is much shorter than for a coffee shop or restaurant;
and you get to change your location continuously.
The success and profitability of a food truck depend on how many hours the owner is prepared to put in. The daily routine usually consists of morning shopping, food preparation, customer service, cleaning, and so on. Owners also need to do all the paper work: renewing licenses, booking festivals, dealing with providers, paying taxes and bills etc.
While they only serve customers at lunch or breakfast the working day actually begins 3-4 hours before and ends by as much later. Most truck owners work at least 10 hours per day – even more. Yet, despite such a daunting list of chores, the result is worth it. So if you are ready to start your "food truck journey", follow this program to make your business successful.
Choose the right concept for your food truck
Think of your company in terms of marketing: Who is your biggest competitor? What audience do you expect? Why should customers choose you rather than any other food truck? Thinking this way you have a good chance to find the right niche. It is important to understand exactly how you want to attract your target audience and to be better than your competitors. Check out trends and find a niche that thoroughly matches your expectations. From the appearance of your food truck to the stuff on your menu, everything's got to be special.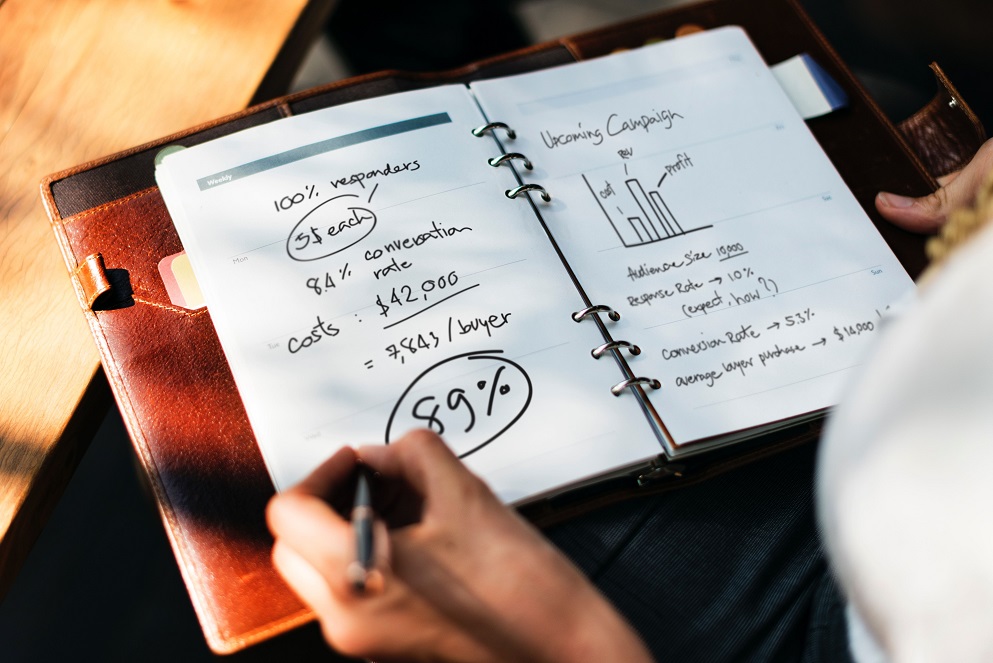 The food truck business plan
First, though, write the food truck business plan. You need to have an idea of what you want: It's a combination of business, management, marketing and finances.
In terms of finance, every food truck is individual and there is no specific formula for calculating your budget. So, start by making a list of everything you could possibly need. Include everything from buying the truck and cooking equipment and ending with getting the licenses. There's plenty of good advice on U.S. Small Business Administration website.
The question: "How much does starting a food truck business cost?" is the one every beginner asks first. The range of costs varies widely and at the end of the day the final sum you come up with depends on your decisions and preferences. For example, you might save money by buying a used truck, or not hiring people until you get on your feet. But you need to be smart about saving: Cutting corners can also damage a business. For an approximate picture, check out the average cost of a food truck startup.
| | |
| --- | --- |
| Food truck startup costs | Average cost |
| Food truck – appearance & equipment | $80,000+ |
| Initial product inventory | $1,000+ |
| Permits and licenses | $400+ |
| Register / pos | $500 |
| Uniforms | $500 |
| Misc. expenses | $500 |
| Pots, pans, etc. | $2,000 |
| Fire extinguisher | $200 |
| Additional expenses | ∞ |
| Total cost | $85,100 |
Compared to a restaurant, which requires millions of dollars, $85,000 is good: you've already saved! Still, you need to think twice before spending money so that you don't run out before you get going.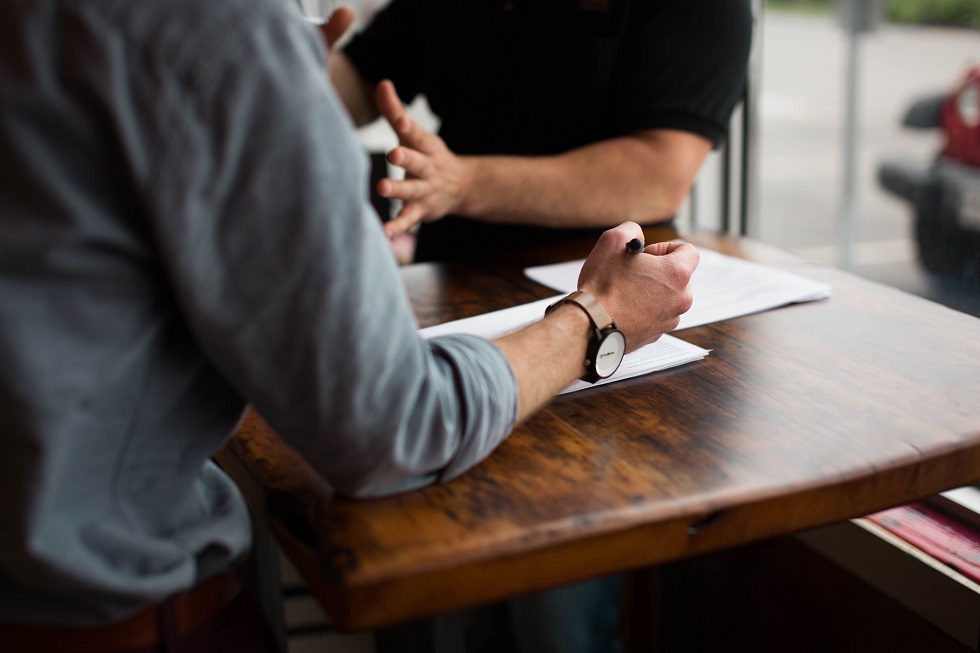 Dealing with regulations and permits
Before getting those food truck wheels rolling, your business must be licensed. Laws differ from state to state: you might know what to do in Texas, but that doesn't mean it'll work 100% the same in New York, or Alabama. As we said earlier, the food industry grows every year and regulations will keep pace. To make the life of food truck owners easier, many big cities have added dedicated pages to their websites with detailed information. Something else that is quite easily overlooked is the license validity period. Some cities require annual license renewal, so check carefully.
Here are a few of the food truck licenses normally required:
Business License
Employer Identification Number (EIN)
Vendor Permit
Vehicle License
Health Department Permit
Valid Driver's License, etc.
To list every permit would take time. Besides, state laws and requirements change frequently. Your best option is to contact your local Department of Health to figure out what licenses are needed up front. Also, check the License Suit and U.S. Small Business Administrationwebsites to ensure you have all the information and documentation to apply for licenses in your city. Regularly check your city's website and keep your ear to the ground locally with other restaurant owners.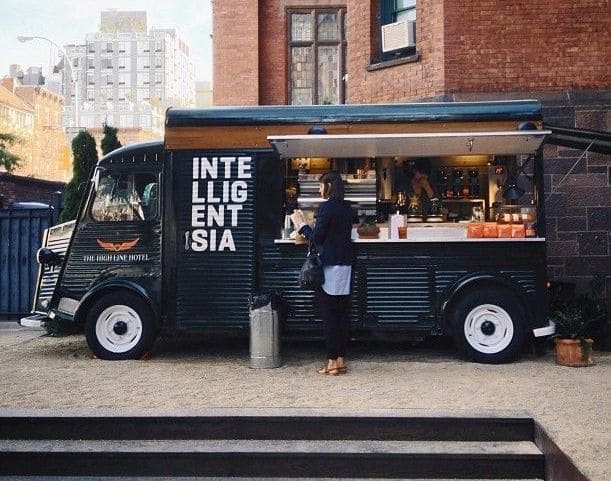 Picking a truck
With a pretty wide range on the market, how do you decide which truck is for you? The first thing you must decide is: New or used? You can buy and customize a brand-new vehicle. In this case, you will lay out more money, but you won't need to worry about repairs or breakdowns any too soon. The average cost of a new food truck – without equipment – is $60,000, but you could end up spending hundreds of thousands dollars on it. It all depends on your budget.
If you have a limited budget, search for used food trucks on UsedVending.com or similar website. There's variety and you may spend between $30,000-$40,000. But be ready to pay $1,000-$2,000 for repainting and design changes. Health departments will usually have the same demands for food trucks as for restaurants or coffee shops. That's why the equipment for your truck will be expensive.
Buying equipment
Your choice of equipment of course depends on if you are going to prepare food on-site or sell pre-cooked meals. The essential equipment will include a steam table, refrigerators, warming ovens, hot and cold water, fire extinguisher, first aid kit. Equally, your menu will dictate particular requirements. If you're going Italian, you'll need pasta rollers, pizza oven, meat slicer, sandwich press and everything that your food truck menu demands. You'll find equipment lists online on suppliers' websites. And vitally, ensure their proper installation and safety in the truck.
The era when trucks were cash-only has already passed, so you need to consider that many of your visitors will want to pay by credit card. So add a mobile processing and food truck POS system and you will reap greater benefits. In addition to mobile credit card processing plus sales, you also get inventory and customer behavior tracking. So pick the right POS allowing you to add your supplies to the system and make inventory checks wherever you are. In the long run the pay-off is that when your business starts to grow, you'll be all set to operate a few trucks simultaneously.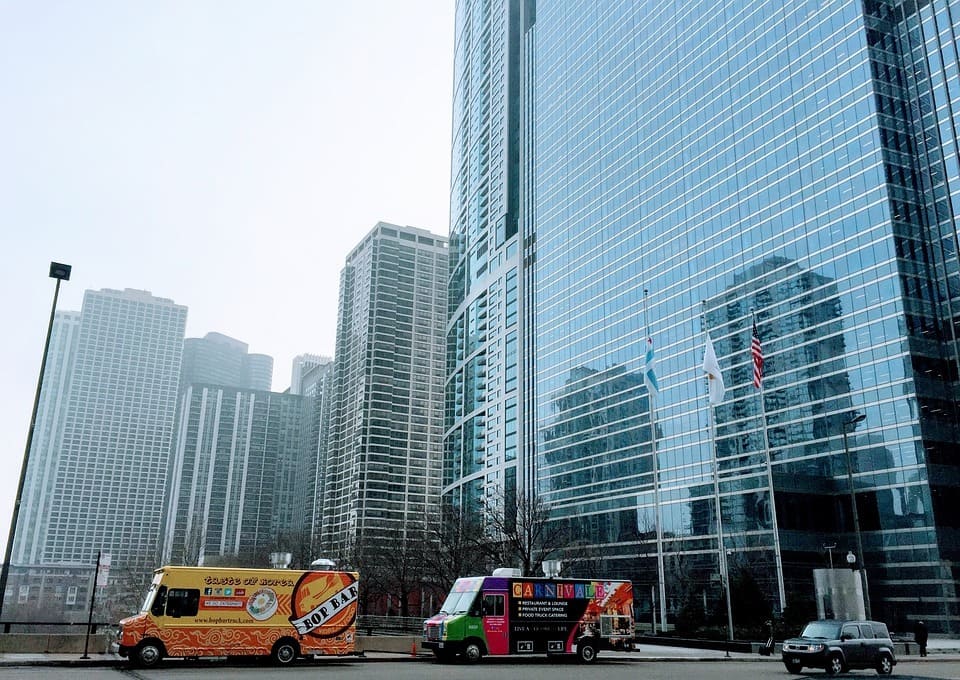 Location – and parking place
One of the greatest advantages of food trucks is mobility. Participating in fairs, festivals and local city events is definitely cool, but for your regular income people need to know where to find you. If your truck is on the big side, it may be a problem finding parking in the city.
If you're preparing food on site, in the truck, you need connections to electricity and water networks. For this, it's better to look for a private parking lot. You should feel safe and be legal. Don't just rent any parking spot, find the best location: You'll build a good reputation and increase sales that much more easily.
Think about where your target audience usually crowds. Perhaps it's a business or a shopping district, a college campus, public parks, even beaches etc. Once you have decided who you want to sell to and where they are, check all the nuances with the city authorities and, if required, get a parking permit. Also check out your city's Chamber of Commerce and Health Department.
Get your team together
A food truck needs fewer employees than a coffee shop or restaurant. Maybe to start with you'll do everything solo or run it as a family business: The question of staffing disappears. On the other hand, some owners prefer to hire 2-3 part-time employees. Equipment usually breaks at the worst possible time, so you also need a good mechanic handy. And it is crucial to be on the same page with your employees, especially in such an intimate working environment: Hire people who share your views.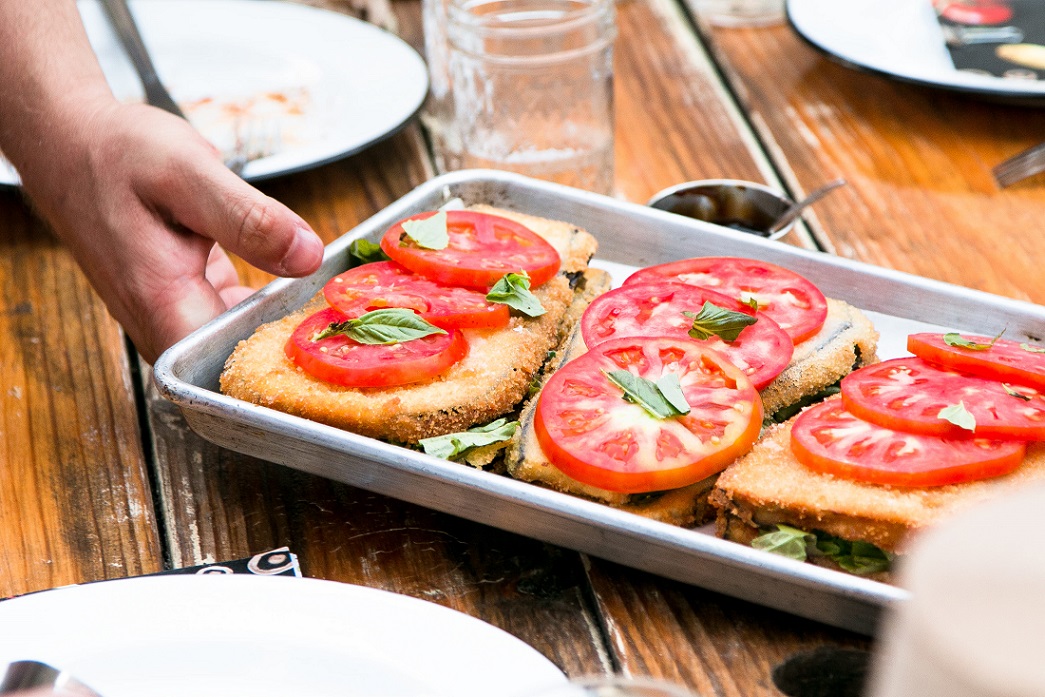 Creating and testing your menu
If you serve up delicious and exotic food, people most likely will remember you and come back. Food truck cuisine should be practical, not taking too long to cook and serve. First, make sure your food is tasty, easy to serve and travels well. Ask your friends and family to help you refine your menu, get them to critique your preparations and take their advice. Try different recipes and options and experiment until you are completely happy with your menu. Did you know you can keep all your recipes in your POS system?
Choosing food suppliers
It's absolutely essential to find good suppliers. Ingredients must be fresh, good quality and fit your menu. Maybe you'll go food shopping in the morning before the work day starts. Or you can order online and get deliveries every day or a few times a week, depending on how well sales are going. Of course, the best advice here is other people's experience. So, go search the Internet for useful advice from other food truck owners. The Better Business Bureau is great on advice.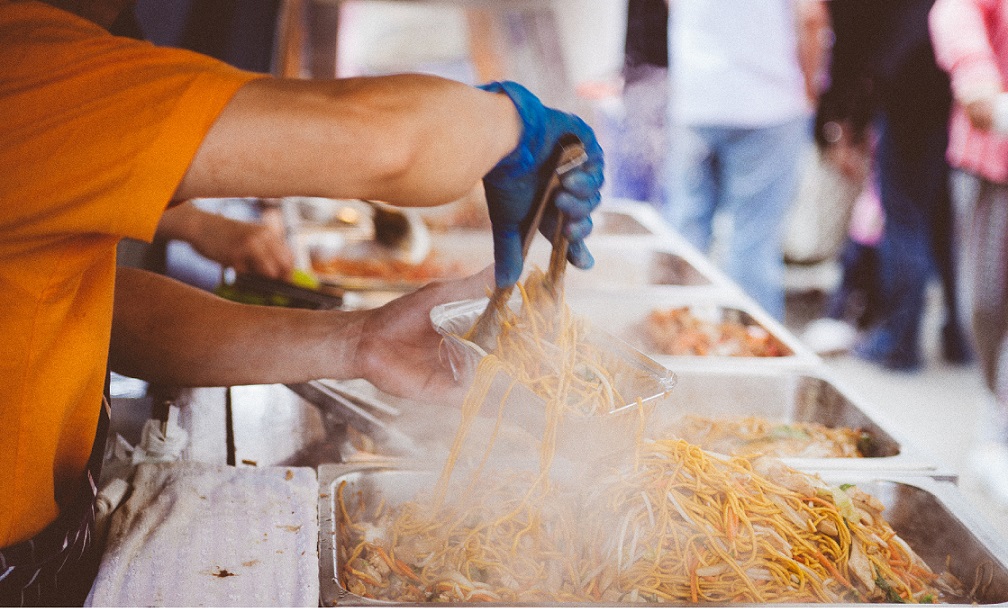 Taking part in food festivals
Festivals are an excellent way to make a statement and attract more customers. Besides, by visiting fairs, food festivals and city events, you will have an opportunity to meet your competitors and figure out their advantages. In the US, there are a lot of annual food festivals where food trucks from all over the States get together. Every festival has different participation fees and conditions. All this information is available on the official website for each event. But in general fees for food events range from $200 to $900. So find the right one, book in advance and roll on!
Think about events catering
The mobility of food trucks gives you the opportunity to work at parties, picnics and mini-fairs. This is a cool way to earn extra money and promote yourself.
Here are a few options for mobile catering:
Drop-Off: You deliver the order to the customer.
Pick-Up: The customer grabs the order from the truck.
Food Truck Service: Thefood truck with staff stays for the duration of the party.
Food trucks are a hip, fast and tasty variation on traditional caterers: People are choosing this option more often now. Mobile catering can also include music festivals, business conferences, sporting events, and you can create your own food truck lunch programs.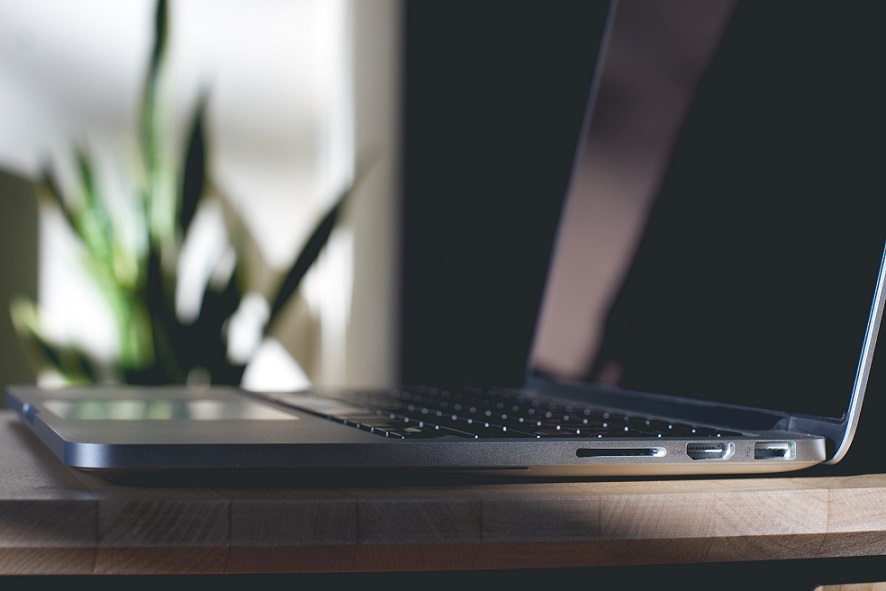 Using social media to promote your food truck
People choose the place to go through online ratings or comments on social media, so advertising on Instagram and Facebook is a great benefit. Create an audience and share information about your food truck openings, inviting as many people as possible via Facebook or Twitter. Keep your customers updated through your social media accounts. Notify them about the festivals you'll be at and make them special offers. Share with followers short, behind-the-scenes videos and photos, it's a good way to inspire them visit you.
Now that you have a general idea of how the food truck business operates, you have only one thing to do: Get rolling! Don't be afraid to look out something new and work on it, improving daily. Be patient and remember that starting your own business you'll get a lot more experience and other benefits that you might never have considered before. Start searching today and become a true professional in your dream industry.